How do I delegate my ADA to a Cardano Stake Pool?
In order to stake ADA and earn rewards you have to choose a safe, fast and fully functional ADA wallet for your preferred device, for example Daedalus (Windows, Mac, Linux), Yoroi (Android, iOS, Firefox & Chrome Extensions) or AdaLite (Web Wallet). In this small guide, we will focus on Daedalus.
It is very important that you use the latest version of Daedalus before you start to delegate - or the most recent version of any other wallet you are using (e.g. Yoroi).
Once you have installed the latest version of Daedalus, synced your computer with the blockchain, stored your ADA into your wallet, you can start the process of delegating your stake.
In this official video of IOHK, you will learn how ADAs are delegated to a stake pool using Daedalus. If you would like to delegate to CardanoCafe, remember to delegate to [CAFE], [CAFE2] or [CAFE3].
Once delegated, your computer needs not to stay online!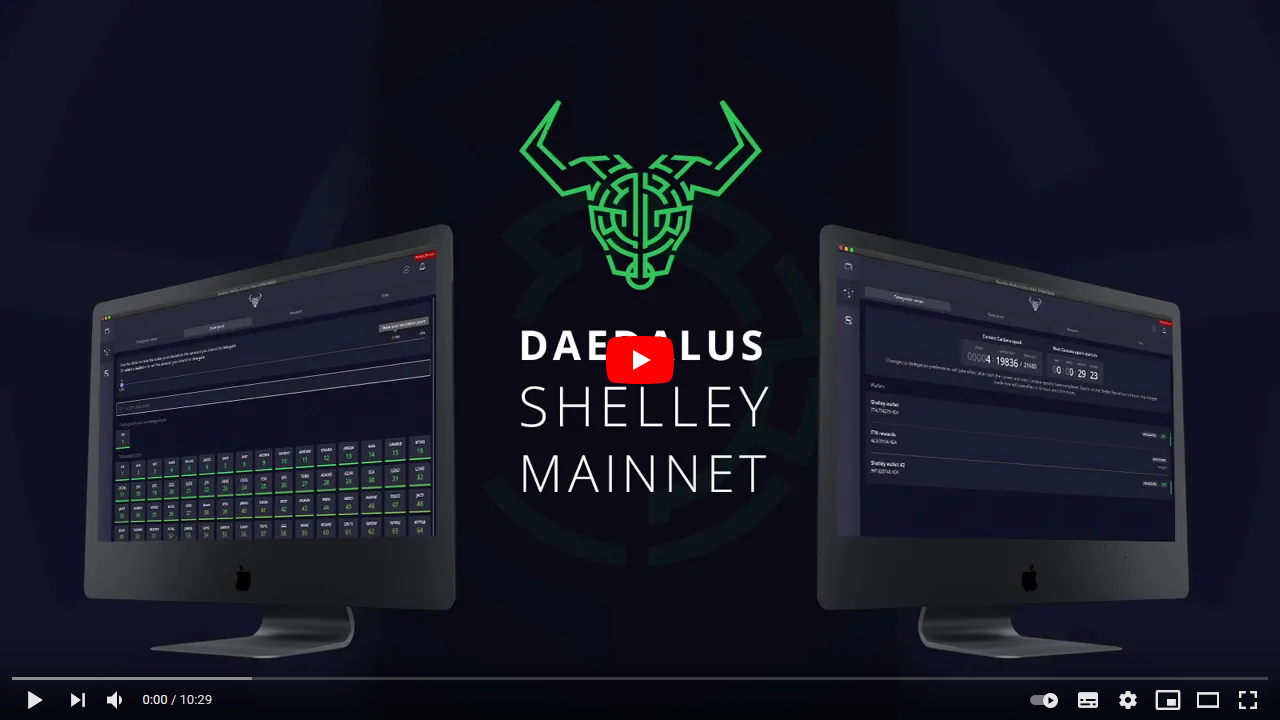 After Delegation: When will I receive my rewards?
A question we often get asked is how long it takes until rewards get paid out. Please have a look at this chart.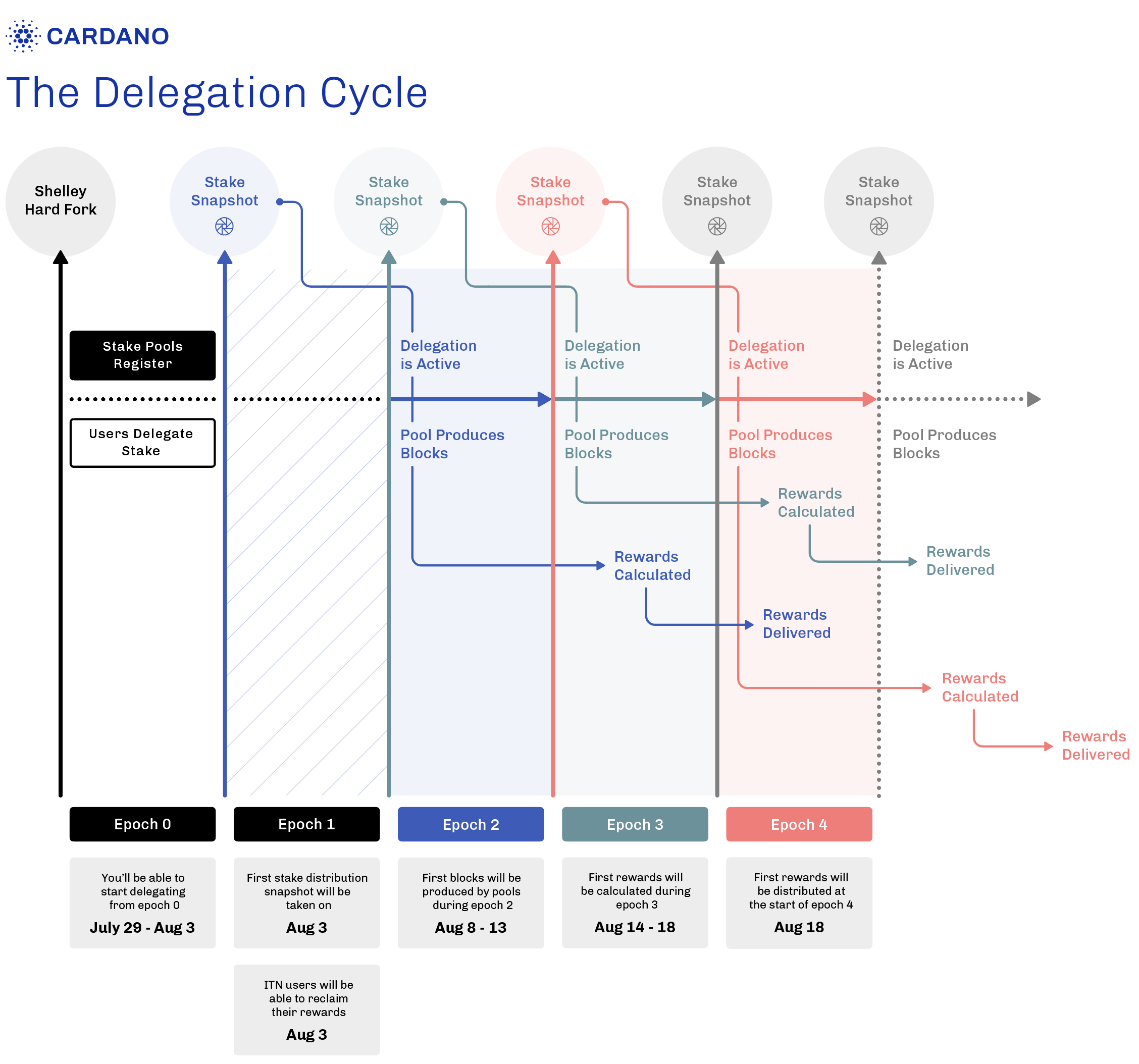 If you delegate your ADA during epoch 0, CardanoCafe - or any other stake pool - will include your stake in the process of block-producing two epochs later. This is how Cardano ecosystem works. Again, two epochs after that you will begin receiving rewards. This is the case in any epoch you begin delegating your stake in. One epoch is exactly five days long. Therefore, you will begin receiving staking rewards about 20 days after you delegated. The number of days may shift a bit depending on when exactly your delegation became active.
Image © Cardano Foundation
Do my ADA get locked when delegating?
No, you will always have full control of your Cardano assets. Your assets will remain in your wallet at all times. Also when your coins are delegated, you may withdraw or transfer them at any time. Important: It is not necessary to send ADAs to anyone for the purpose of delegating / staking!
Can I split my delegation to multiple pools?
In Daedalus, there is no built-in split-feature to delegate your funds to multiple pools at once. It is only possible to have one active delegation per wallet. Therefore, if you would like to delegate to two or more pools at the same time, we recommend to create one wallet per pool you would like to delegate to.