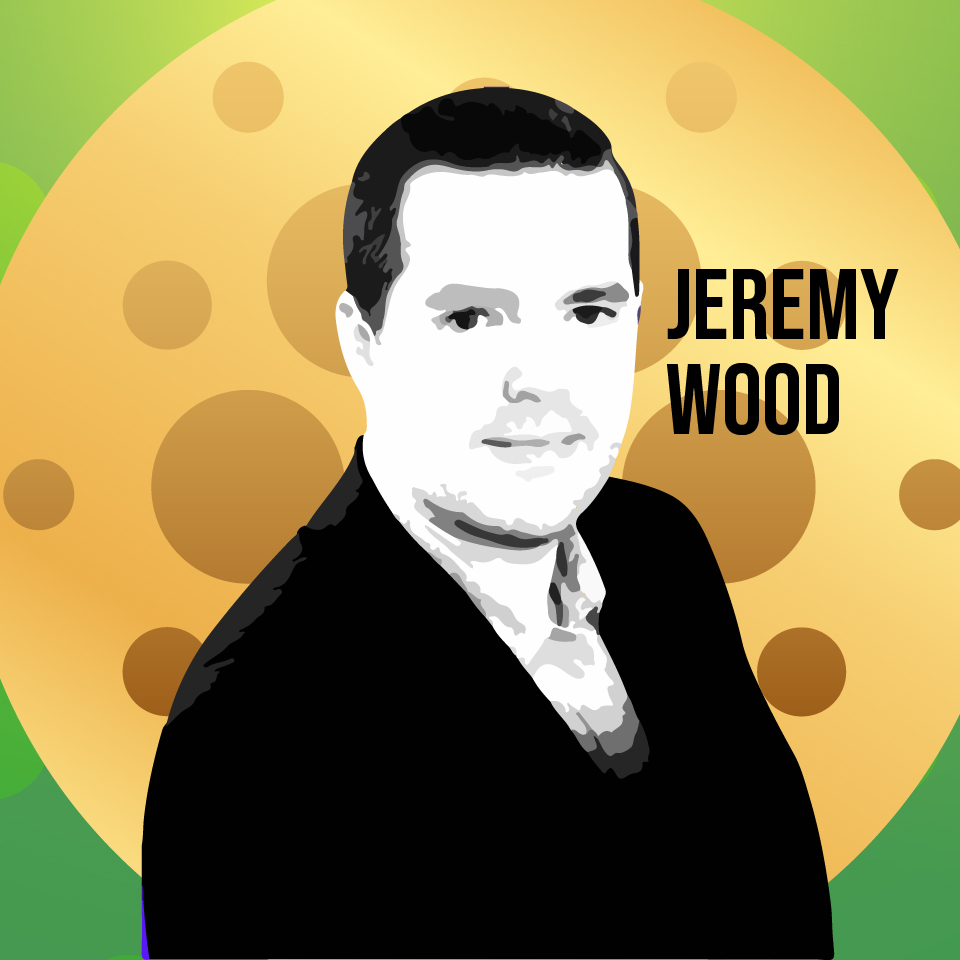 Cardano Explained
Who Is Jeremy Wood?
We all know that Charles Hoskinson is the spokesperson, public face, and co-founder of Cardano. He was a founding member of the Ethereum development team but then separated himself from Vitalik Buterin regarding Ethereum's future. He and Jeremy Wood formed Input Output and began planning Cardano in 2015, launching the ecosystem in 2017. I realized I knew little or nothing about Jeremy Wood, and I thought all of you might like to get a glimpse of this influential Cardano figure, and as it turns out a glimpse is all we get...
Charles Hoskinson 
   We all know who Charles Hoskinson is. His videos are compelling in their down-to-earth quality, and his practical application of blockchain technology as a solution for some of the most essential problems facing much of the world's population is refreshingly disruptive.  In his early Ted Talk video detailing the difficulties of documentation and authentication for the millions of "unbanked and undocumented" people in the world's poorer contries, he refers to himself modestly as a "mathematician".  It is well worth watching it again after so much has happened in the world at large, and with the acceptance and awareness of cryptocurrencies and blockchain technology that has happened since it was published. It was plain to see that his intention for Cardano was to create something that would make the world a better place for all of us.  He continues to be Cardano's spokesperson and primary driving force.
Jeremy Wood
   By contrast Cardano's co-founder, Jeremy Wood, is something of an enigma, far less well known and obviously modest in his public profile. I thought it would be interesting to see what I could learn about him, but the information is sparse at best. Jeremy graduated from Indiana University-Purdue University Inianapolis, moved to Asia, and ended up living in Osaka, Japan by 2008. He becam interested in cryptocurrencies in 2013 and was a founding member of the Kansai Bitcoin Meet-Up. He became immersed in the burgeoning activity of blockchain technology and began managing operations at Ethereum by the end of 2013. After functioning as an independend blockchain consultant for two years he launched Input Output with Charles Hoskinson in 2015. According to Jeremy, Charles asked him to join him and support the development of Cardano having seen what he could do while they were together at Ethereum where he was listed as "Executive Assistant". His official IOHK title is listed as "Founder & Chief Strategy Officer at Input Output" You can click that title link to see a video from about 6 years ago in which he articulates the founding idea that the two of them formulated when Cardano was created. He returned to the United States holding the same title in 2018.   
Motivation And Committment 
  Ethereum's original Proof of Work mechanism caused Charles Hoskinson to focus on creating a new network that could be far more scalable and energy efficient.  We all know that Ethereum has recently switched to being Proof of Stake, which of course is the fundamental mechanism that Cardano runs on. Cardano was created specifically with the intention of being an alternative to Ethereum, and the initial committment to research, peer review, and intense academmic rigor remain the guiding principles. This was the origination of the Ouroboros consensus protocol. Both Hoskinson and Wood also committed to full decentralization with all transactions being verified anonymously by third parties. As I have said previoulsy, running my own full node Daedalus wallet is a daily pleasure for me, I like being part of the network for all the right reasons. 
And Now?
   So as I said at the beginning of this post there is not much to go on regarding Jeremy Wood. He is the complete opposite of Charles Hoskinson in terms of his nearly invisible publicprofile and the scant information about him. I found a 2020 Coin.fyi page that has the following statement and question: "Jeremy Wood stepped down from IOHK this year. Does anyone know why?" However, his Linkedin profile states that he has been with IOHK (now IOG, "Input Output Global") from "April 2015-Present-7 years 10 months", which is now...So apparently he did not step down from IOHK in 2020...Whether we can find more information about him or not, I have to say that I am grateful to him for being a Founder of Cardano and for everything good that it stands for.
| | |
| --- | --- |
| | written by: Eric Hill published at: Jan 21, 2023 |