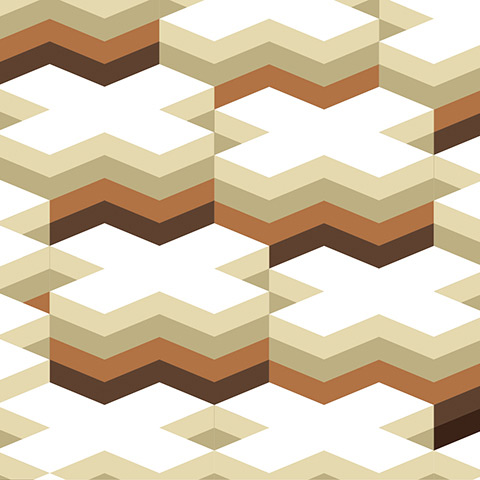 Cardano Explained
2021 Cardano Summit Partnership Announcement Highlights Part 1
This September the 2021 Worldwide Cardano Summit took place. It was a resounding success with virtual attendees and in-person attendance in 6 major locations: London, Berlin, Miami, Cape Town, New York, and Wyoming and 40 local conferences. During the Summit there were several major partnership announcements and other strategic alliances indicated. The partnerships with Chainlink Labs, Dish Mobile, and Veritree are highlighted here in Part 1.
Partnership with Chainlink
    Niki Aryasinghe, Head of Blockchain Partnerships at Chainlink Labs, the world's largest decentralized oracle network, announced a new collaboration with Cardano. Oracles provide offchain data securely to blockchains and enables interoperability between chains.
He stated that Chainlink's goals are to "provide useful applications to the world and make a wide impact on society" via "The Truth", the immutable reality of blockchain data.  Chainlink accounts for 70% of the  oracle activity in the Defi ecosystem and offers a wide range of smart contract services deploying a vast node operator network. Smart contract services include automated contract mainatainence, verifiable onchain randonmness for gaming and NFTs, data feeds for crypto pricing, payment systems, and support for Fintech startups in the area of parametric insurance contracts. Chainlink can supply robust weather data for smart contracts deployed in weather sensitive areas such as the sub-Sahara, the area of the African Continent that is to the south of the Sahara, approximately 3/4 of the land mass.  Reliable weather data is critical for predicting crop and commodity production which in turn becomes critical to financial markets and commoditiy markets, and the trading of futures contracts and options, all of which can be verified on the blockchain.  
What is off-chain data?
   "Off chain data" can be any aggregate of statistics relating to a particular industry or supply chain process.  For example, the international fishing industry is beginning to use oracles to integrate off-chain data with blockchains to insure verifiable tracing of the acutual fish that have been caught, from the ocean right to the final destination restaurant.  This kind of provenance tracing can be integrated with blockchains for every imaginable commodity, crop, and final manufactured product.  In the auto industry every single part and component of a newly manufactured car could be verifiably traced back to where its raw materials were sourced.  With blockchains employing off-chain data, you could verify the point of origin of the wood your latest piece of furniture had been made from, where it was harvested, and what kind of processes were used.  If you wanted coffee that was absolutely organic in every phase of its production, off-chain data could be integrated with a blockchain that would provide immutable factual data as to how it was managed in every step from the planting of the coffee tree right to the packaging and delivery to your home. 
Chainlink's Respect For Cardano
   Niki emphasized the great respect that Chainlink has for the Cardano ecosystem and the tech team behind it.  He stressed the perfect timing of the partnership due to the recent launch of the Alonzo smart contract capability. Cross chain interoperability with Cardano is ideal for Chainlink given the collaboartive nature of the ecosystem, and too bring the highest standards of reliability and scalability while building a robust partnership with Cardano.  The long term goal is to bring hundreds of billions of dollars worth of TVL (Total Value Locked) to the overall Defi space. The breadth and scope of Chainlink's vision and the deep understanding of Cardano's intentions emphasized the ideal nature of the partnership as it was announced.
Dish Network of American Telecom Services
   American Telecom Services, a Fortune 250 company, owns Dish Network and Boost Mobile.  Cardano and Dish Mobile have begun the process of bringing 8,000,000 Dish customers into the Cardano Ecosystem via Atala Prism, providing them with blockchain secured DIDs and expanding the number of Cardano community members by a huge number.  If we recall that the Cardano deal with the Ethiopian Minitstry of Education is distributing mobile devices pre-loaded with Atala Prism to 5,000,000 secondary school students, this addition of 13,000,000 new Cardano users is significant. There will be new ERC20 Boost Mobile tokens associated with the deal.    
Veritree - Global Land Reforestation & CardanoCafe as a member of Climate Neutral Blockchain Group
   Cardano has partnered with the global land reforestation and tree planting verification company, Veritree, to securely record its activities on the Cardano blockchain.  Veritree is an official partner of the Cardano Climate Neutral Blockchain Group. It is important to note that our own CardanoCafe is an active member of this ecologically focused entity. Organizations using Veritree's platform will provided with immutable, transparent, and auditable reports of all of Veritrees's forestation and reforestation projects.  To highlight this collaboration Cardano and Veritree have launched The First Global Cardano Impact Challenge. This challenge invites the global Cardano community to make donations to Veritree using Ada. The donations will be used to plant the world's first #CardanoForest. After at least 15 Ada have been donated to the campaign the donor will receive 15 Veritree tokens in return for their gift with details of the actual trees planted. Co-Founder and CEO of Veritree stated, "By integrating with the Cardano blockchain tree planters across the globe will deliver irrefutable proof to sponsors on what sapling has been planted where, by whom, and how that site is being maintained."
The announcements made at the 2021 Summit will have a far reaching beneficial impact on the world, but they are only the very tip of the iceberg of Cardano's intentions.  There is much more to be seen of these partnerships. 
| | |
| --- | --- |
| | written by: Eric Hill published at: Nov 20, 2021 |