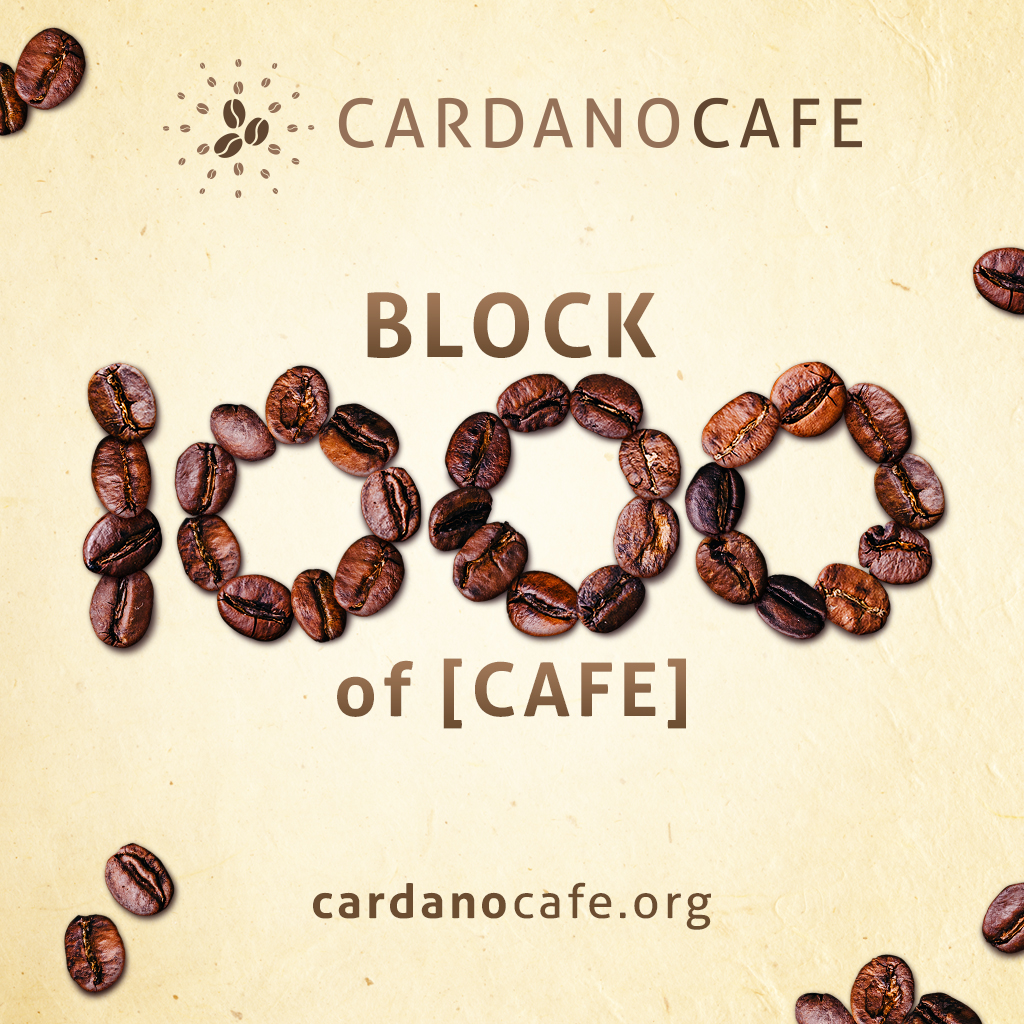 Stake Pool Operation
Block 1000 at [CAFE] and 7 relays in total now!
It was an exciting day: On April 9th, 2021 CAFE successfully roasted its 1000th Block. Meanwhile, CardanoCafe increased the number of relay nodes to 7.
In total, 7 relays are now conntected to the block producers of [CAFE], [CAFE2] and [CAFE3]. The high number of relays offers redundancy to prevent outtages in case of host failures. CardanoCafe is also in preparation to launch additional relay nodes at a new datacenter site. The rack, where the new relays will be located in, is housed at a different data center site with extremly low latency and best direct peerings to other datacenters (Level3, DE-CIX, Telekom, etc...).


CardanoCafe continously builds and improves its network structure to offer best staking experiences to you!
| | |
| --- | --- |
| | written by: Chris published at: Apr 11, 2021 |