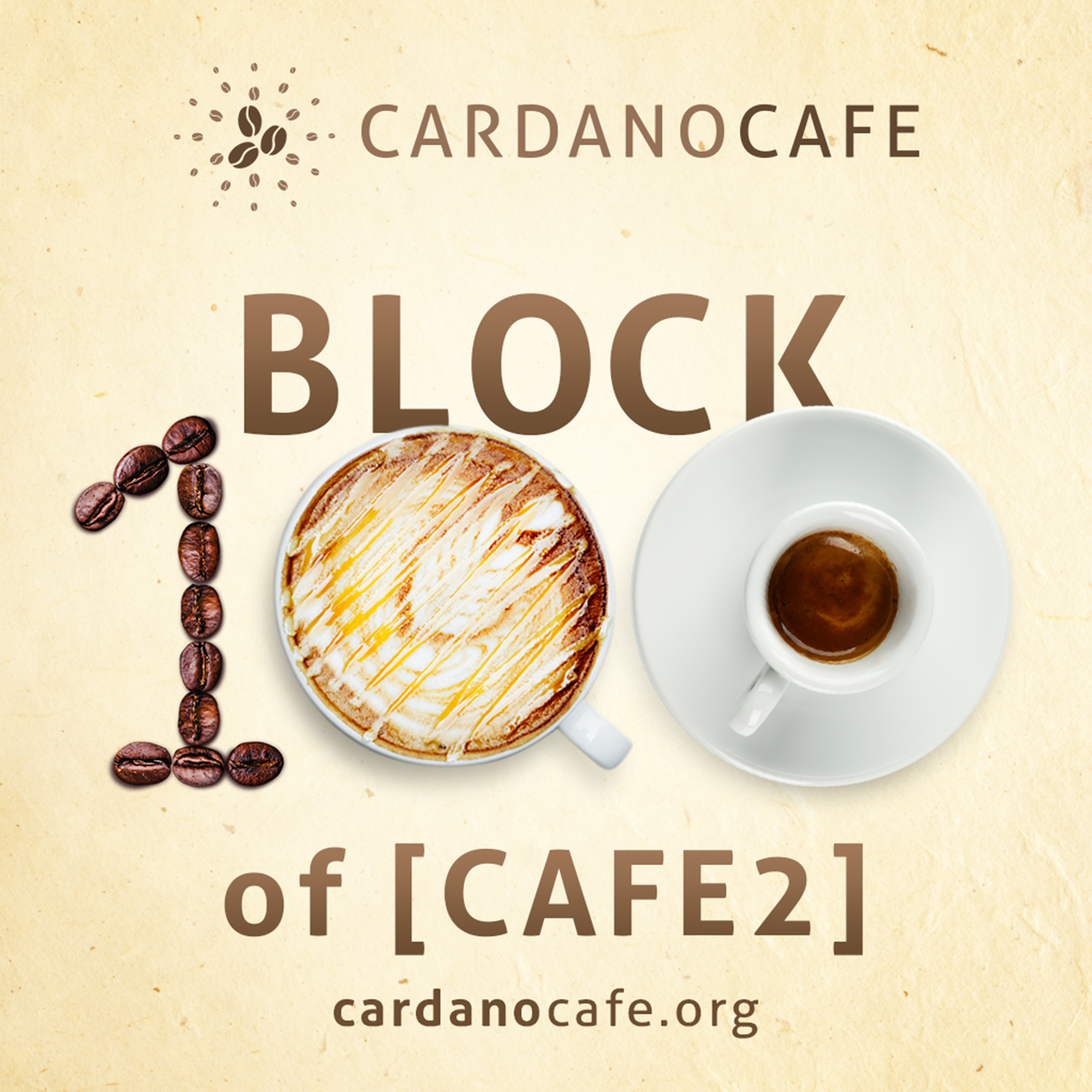 Stake Pool Operation
Block 100 of [CAFE2]
Founded in the beginning of this year, the Cardano Stake Pool [CAFE2] is happy to look back at its 100th Block! 119 Delegators and their Active Stake of 4.5 Million ADA got rewarded by [CAFE2].
I would like to take this opportunity and thank all delegators who enjoy the service of our Stake Pools!
CardanoCafe will continue to do its best in operating a reliable infrastructure of servers to provide a steady passive income for you. By delegating your ADAs to CardanoCafe you benefit from a reliable partner at your side which loves to roast your blocks with passion and which supports projects in three keys aspects in our world: mankind, nature and wildlife! All the electricity CardanoCafe uses comes from 100% renewable energy sources. At the moment, CardanoCafe operates 7 relays to provide best redundancy - and additional relays are getting prepared!
I am happy to look back at a lot of people who joined [CAFE2] recently. E.g. some of them were looking for help to get their first delegation done correctly. I am glad that we were able to help them and that they've found a cozy seat in [CAFE2]. You're still looking for a Stake Pool? Why not have a look at [CAFE2]? Powered by 0% fees, this is a Stake Pool which gives one of the best returns! You are still not sure how delegating and staking works? Feel free to get in
contact with us
. We're happy to help at any time!
As one additional information lastly, I would like to highlight that CardanoCafe's Stake pool [CAFE] is one of the charity stake pools with highest ROS worldwide according to
adafolio.com
at the moment. Great!
Thanks for your delegation! It's great to see you as a a part of CardanoCafe! Enjoy your cup of ADA-rewards!
| | |
| --- | --- |
| | written by: Chris published at: May 27, 2021 |